The Serenity Prayer
God, give me grace to accept with serenity
the things that cannot be changed,
courage to change the things
which should be changed,
and the wisdom to distinguish
the one from the other.
Living one day at a time,
enjoying one moment at a time,
accepting hardship as a pathway to peace,
taking, as Jesus did,
this sinful world as it is,
not as I would have it,
trusting that You will make all things right,
ff I surrender to Your will,
so that I may be reasonably happy in this life,
and supremely happy with You forever in the next.
Amen.
by:  Reinhold Niebuhr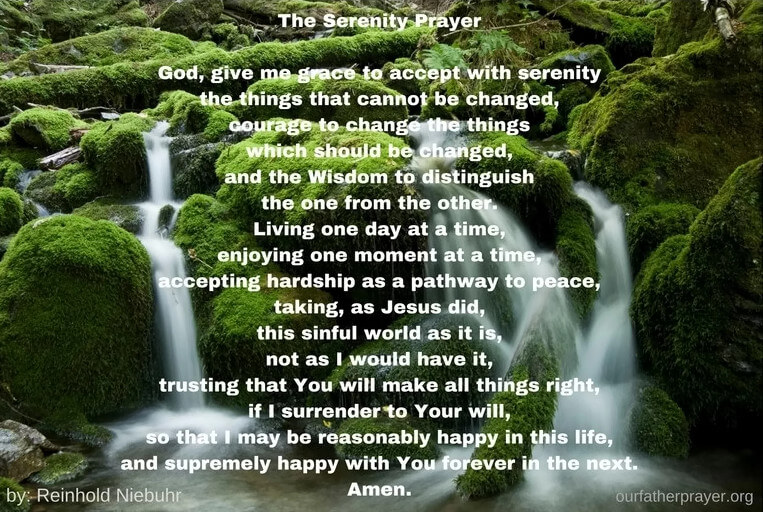 This prayer, unlike the Footprints in the Sand poem, has little controversy surrounding it regarding who the original author was.  A diary entry from the early 1930s titled Niebuhr as the original author.  There were several versions of this poem circulating in newspapers during the 1930s as well.  Winnifred Wygal, a pupil of Niebuhr, included the first part of the poem in a book on worship.  He gave credit to Niebuhr as well.  Wygal's book was published in 1940.
Alcoholics Anonymous even picked up the prayer in the 1940s to assist those in recovery.  It caught on very quickly and has been handed out and said in meetings ever since.  Alcoholics Anonymous also regards Niebuhr as the original author.