Need a prayer for surgery?  Sometimes one encounters a challenge such as an illness or disease that requires treatment.  This is an important time to turn towards God, and accept that you are in His hands.  Here are a few prayers for surgery to go well:
Prayer for Surgery to Go Well
Almighty God, you who knows all things, sees all things, and can do all things; thank You for this opportunity to speak to you. I call out to you as the Lord, my healer, in this time of desperate need as your humble servant. Thank you! Even in sickness you have shown me Your grace, reminded me of Your love, and granted me Your peace; that even when my body failed me, You strengthened my heart and my spirit for your service. Thank you for keeping me with my family against all odds, and for availing this chance to get rid of the disease that has plagued this body that You gifted me. I pray for peace and grace as I am prepared and taken through the surgery. I pray, Dear God, that You will be with me in spirit as well as in flesh during the surgery, and that You will be the one in control in the operating room. I also pray to you as my Provider and Sustainer that you will help my family clear any debt that may arise from this surgery. I ask that I go through a quick and successful recovery.  For all that I have asked, Dear Lord, may your will, and yours alone, be done. I ask all this in the name of Jesus Christ our Savior.
Amen
Prayer for Surgery to Go Well for a Friend or Relative
Lord, you alone are the true healer and controller of all our lives. I come before You today with a humbled spirit not worthy of all the love and care that You have shown me and my family. We thank You for being with us for every second of this trying period in our lives. We thank You for every moment of health that you allowed us to enjoy with our friend. I appreciate that You have been with us and are giving us strength as our friend fell upon ill health. Almighty God, we pray that as our friend goes into surgery that you will be with them every single step of the way; That your infinite power through Jesus Christ, our Savior, will remain in the operating room and the hospital. Strengthen our hearts, give us your peace, and continue to show us Your grace as we wait. For our friend, we humbly ask for Your blessing before, during, and after the operation; Please watch over my dear friend. For all that we have asked today, Lord, may your will be done.  We trust in the Redeemer, Jesus Christ, Your Son.
Amen.
Prayer for the Surgeons and Staff
Dear God, you have reminded us constantly in Your word that however good we are at our jobs our actions are all in vain without you. I therefore come before You today in all humility to dedicate all the medical personnel that will be involved in my surgical procedure today. I pray that above all else, You, my dear Father, will give them the gift of humility and gentleness. Remove any arrogance or pride in the operating room and remind them that it is You, not them, in control.  It is you who decides what the outcome will be. I also pray that you will give them the skill and precision that they need to make the operation on my body a success. I also pray to you my dear God that you as the Prince of Peace will give them the peace and courage as they prepare me and take me through the procedure; that they may have no anxiety or doubt about their decisions and actions. Finally, I pray that you will work through each and every person involved in my surgery.  Lord, may your will be done. For whatever I have forgotten, may the Holy Spirit intercede on behalf of my spirit. All this I ask in the name of Jesus Christ,
Amen.
Prayer for the Surgery
Almighty God, I exalt you because of everything you have done for me so far.  I couldn't thank you enough.  Even though I have been seriously ill you have never stopped showing me that you are with me.  I thank you for preserving me this far and availing an opportunity to get better.  In the book of Romans you remind me that you are the God who is above all, in all and through all.  I pray that you will be there during my surgery today.  I pray for the doctors, nurses, and all the people whom I know you have chosen for my procedure.  I pray that you grant them your spirit of love, peace and humility; that you may work with them and through them to make this procedure a success.  Calm my nerves as I go through this procedure.  Strengthen my flesh and keep me safe from any complications throughout the process.  I dedicate all the equipment and tools to be used as well.  I declare by faith that you are the Lord and Healer over my life, and I humbly ask for a swift recovery after this procedure.  After all is said and done, your will be done.  In Jesus Christ's name I pray.
Amen.
Prayer Before Surgery for a Loved One
Lord Jesus, I ask you that you prepare us psychologically, and give us spiritual strength for the surgery that is about to take place.  I pray that there shall be no complications and the outcome shall be the best it can.  Do not let the surgeons be distracted by anything but the task at hand.  Guide the surgeons so they can perform their job flawlessly.  With your guidance they can continue to preserve this life.  I know you are the great healer, and you will work through the hands of these people chosen to do the surgery.  I know you will heal our loved one, and he will recover quickly because of your healing power and saving grace.  Thank you for giving me this person I care so deeply about.  It is important that this goes well because without this person I don't know what I would do.  Take away my anxiety and fear during this moment.  Give me patience while I wait for the outcome.  Remain with them through this scary time.
Amen.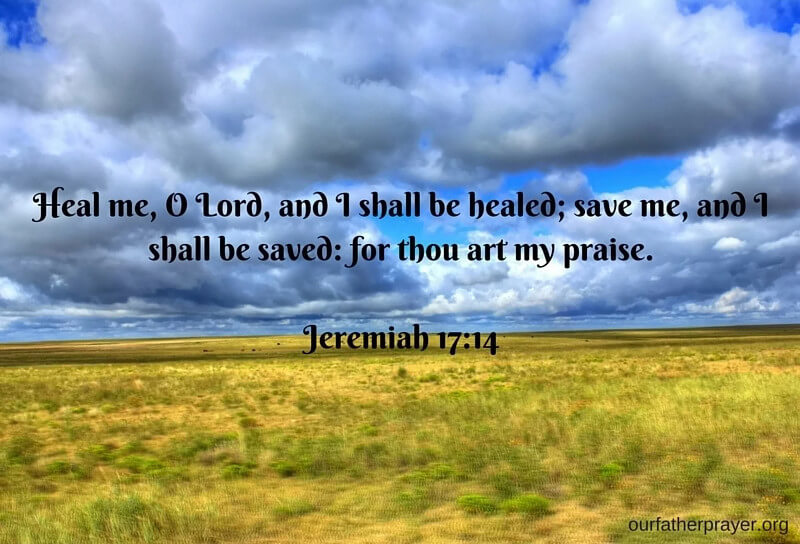 God is vital in our lives.  Sure there are times when we feel abandon, but I'm sure there are many times, that you have smiled and said, "God, I know You are here with me."  He works in mysterious ways.  We do not know His plan, nor are we deserving of His plan.
It is important to turn to family as well.  God and family makes one strong.  A prayer for surgery and the Bible should help you find comfort.  Remember that even when things appear to go wrong at times – God has a plan for you.
These prayers are to provide you with comfort and hope.  I will be praying for you as well.
If you are looking for a great charity pertaining to surgery, Children's Miracle Network Hospitals is the place to go.