A Prayer to God for Help
Loving Father, I currently feel defeated.  I am faced with so many problems at the moment.  I sense that I will not be able to bear this burden any longer.  Lord, I am your faithful servant.  Today I come to you in prayer asking for your help and assistance.  I need your presence in my life to guide me in overcoming this task.  I put my faith in you, because I know that you're the only who understands what I'm going through.  Please save me from this misery.  Allow me to overcome all the obstacles I am faced with and to come out a stronger person.  Lord hear my cry for help.  In these desperate times, I call to you, because you are my Savior.  You've been with me since the very beginning.  I'm sure you know me much better than I know myself.  You've created me in your own image and likeness because of your unending love.  I am weary, but as a child of God, I have kept my faith strong.  No matter how difficult life may get, I will always love and serve you.  You have let the world experience your greatness.  I know that you can assist me if I ask.  I trust that you will hear me and help me throughout these trying times.
Amen.
A Short Prayer for Financial Freedom
Dear God, I come before you at this moment asking for financial relief.  I know that you will never forsake me.  I am experiencing a financial crisis in my life.  The debts are escalating and the job isn't going so well.  I have faith that you always make a way where there seems to not be one.  I pray that you may open doors for debt relief.  You are a loving Father that will surely intervene in my situation.  Help me to put your word into practice even in the way that I use my money and wealth.  Let me find favor and breakthrough in my financial struggles.  I pray in the name of the living Word.
Amen.
A Prayer for Financial Help
Dear God, I am currently struggling to keep my finances from falling apart.  I have plenty of debts I need to repay.  It has been very difficult for me to pay my bills.  I could not seem to earn enough money to ensure my family's well being.  Although I work very hard at my job, it seems that my income is never enough for our daily needs.  I work overtime on most days in the hopes that it will make a difference financially.  I'm having troubles trying to find out other ways to earn income.  I need to support my family, because I am the one they rely on.  You have always been very helpful in providing for my needs.  Today I come to you during these financially bleak times.  I don't know what else to do but to pray, and ask for your saving grace.  I'm not sure if I should look for a new job or ask for a raise.  Guide me to the right path, so that I may be able to find a solution to this problem.  I trust that there is still hope for me.  I believe that with your help anything is possible.  Allow me to earn a large enough income, so that I could provide for my family's needs.  Thank you for showing me your love and kindness.  I know that I'll be able to get through these challenging times with you by my side.
Amen.
Prayer for Financial Freedom
Our Father, we come before you at this time asking for your assistance.  Forgive us our sins and renew our spirit.  We, at times, take for granted what you have provided us with.  We confess that we have failed you in many ways and have fallen short of your glory.  We have ignored or forgotten to tithe and help the poor.  At this financially challenging moment we pray that you may help lift this burden of crushing debt.  Give us the strength to pursue our everyday activities through which we earn a living.  I put these problems in your able hands.  Any help from you would be greatly appreciated.  You have already given us so much more than we deserve, so it pains me to ask for this.  I wouldn't ask if it wasn't affecting our daily lives.  I have not been sleeping well and have been feeling depressed.  I've been trying to figure out how to overcome this burden.  We are having a difficult time paying our bills.  I humbly ask of you to help us come out of this financial crisis.  May the Holy Spirit give us the attributes we need to succeed.  Inspire our spirit and give us strength to work hard in order to increase our income.  Grant us the wisdom to manage our money well.  In your name we pray.
Amen.
A Prayer for Help at Work
Heavenly Father, my professional career is a huge part of my life.  It's a way for me to feel accomplished and to provide for my family's needs.  I love my job and I am very happy to be surrounded with like minded individuals who have the same determination as I have.  These past few days have been the most difficult times I have faced in my career.  It seems as if everything is not quite falling into place as I hoped.  I have so many tasks and responsibilities I need to fulfill in a short amount of time.  My boss has put his faith in me to produce quality results.  I don't intend to let him or my colleagues down.  I know that with your help I will be able to accomplish every task I was assigned to do.  Please hear my plead.  I worked very hard to be in the position I am now.  I trust that there is a way for you to lighten this burden.  Be my guide in overcoming this battle.  You are a loving and merciful God.  I know that you're always by my side especially during troubling times.  Don't forsake me, O Lord.  You are the only one I can turn to whenever I am faced with tough situations at work.  You are my Father and I am your child.  Continue to watch over me so I may succeed in my endeavors.  I trust in your greatness, and I know that you'll hear my plead.
Amen.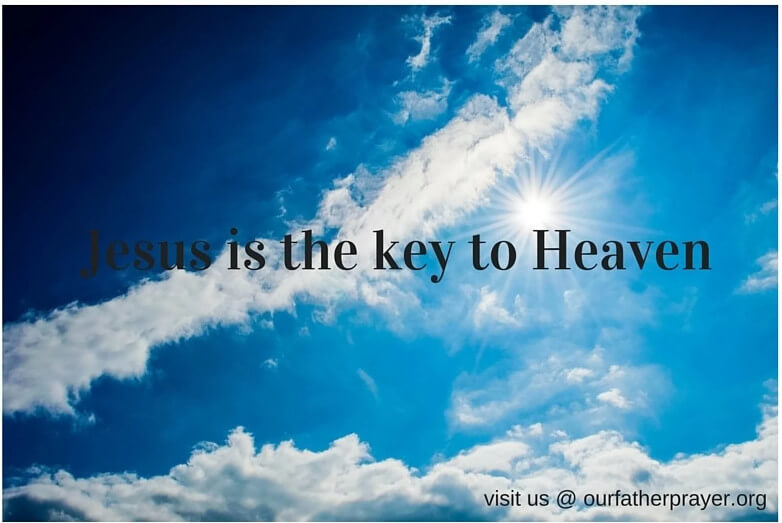 Prayer for Help and Guidance
Heavenly Father I come into your presence today acknowledging that you are my source of help, and without it I will go astray.  I pray that in all my ways I shall be guided by you lest I fall into the snare of confusion and misdirection.  There are some recent situations that have been pressing me hard from every direction.  Remind me of your unconditional love.  Save me from falling prey to the wicked counsel of those that don't give respect to your name.  When my heart is troubled and weary I pray you shall reassure me with your presence.  You are the author of all wisdom, and I ask that your endless wisdom will always show me the right direction to take in every situation.  Have mercy on me when I go astray, and let the Holy Spirit draw me back into your warm embrace.  Though my adversaries are doing everything to pull me down I ask for your help to love and pray for them always.  I thank you for your continued assurance that you shall make straight paths for me through every mountain that comes my way.  My God you are supreme and no evil can withstand your presence; I pray that you shall guide me in the ways of holiness and be an example to the lost.  I trust that all help that I need you will provide and I shall continually dwell in your presence to draw my everyday strength.  In Jesus's name I pray.
Amen.